Carpet Shampooing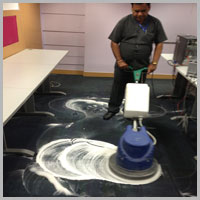 There is always a sense of joy & fulfillment when you feel that you have received good value for your money, especially for asset such as a carpet etc. Carpets are ideal accessories that can change the look of your office and these assets have a way of blending into any office to give it an attractive look, but if these assets are in dirty condition having dirt, footmarks etc., then it will not left good impression to the employees, customers / visitors.

We are one of the best carpet cleaners in India equipped with modern machines such as Dry Foam Generator for Carpet Cleaning, Injection-Extraction Shampoo Machine, Wet & Dry Vacuum cleaners and Dry-Cleaning Machines etc. Our expertise extends to cleaning of carpets and chairs dressed in velvet, cotton tapestry and other inlays.

We would also like to add that we have come up with the latest concept of high quality specialized solution in Carpet Shampoo.
Kumar Building Facility prides itself on excellent Carpet & Sofa Shampoo Service. In fact, Carpet Cleaning is an expertise area at Kumar Building Facility.
Paying special attention to high traffic areas, we will remove ground-in dirt and stains that carpet simply can not handle.
It's our mission to provide the best carpet cleaning service and carpet shampoo service as possible
Kumar Building Facility follows a very detailed cleaning process and uses the environment friendly chemicals, best equipments and trained team to achieve the ultimate in carpet care.